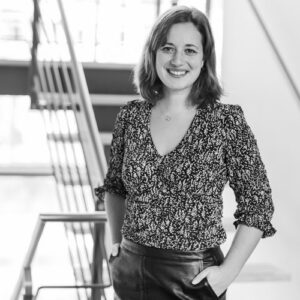 Steffanie van den Hoven
Steffanie van den Hoven works as an experienced consultant at Pereira. She provides advice on all areas of tax law.
'I am inquisitive and curious and always seek the best possible solution. I can apply all my skills working for Pereira. I am currently training to become an all-round tax consultant and learning a lot about complex tax legislation across the entire spectrum of tax law. Every client has a different background and story. This requires us to give tailored advice.'
Working for Pereira since: September 2016
Educational background: bachelor's degree in law with tax subjects, master's degree in tax law with a focus on indirect taxes, Tilburg University; Legal Aspects of Management (summer course), University of California – Berkeley; three-year vocational education with the Dutch Association of Tax Advisers.
Previous functions: During her studies, Steffanie worked in EY's Indirect Tax Division. She also gained experience in tax law and criminal tax law working as an intern for Hertoghs advocaten-belastingkundigen.
E-mail: steffanie.van.den.hoven@pereiraconsultants.com
Telephone: +31 70 75 70 100