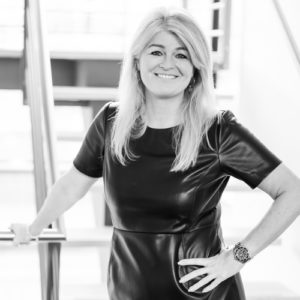 Anoek Braun
Anoek Braun is the personal assistant of Sander Hekscher.
'I worked in sales for a long time but temporarily stopped working when my children were young. When I re-entered the job market, I stumbled upon the secretary profession. I really enjoy working for a company like Pereira. A lot of effort is put into strengthening the ties between employees. Staff parties are organised every fortnight. The company celebrated its tenth anniversary by organising a trip to Istanbul. I enjoy the work atmosphere and sense of unity.'
Working for Pereira since: April 2008
Educational background: communication studies (higher professional education), European Studies in The Hague, of which one semester at the University of Technology in Sydney, Australia.
Previous functions: After her studies, Anoek worked as a customer service representative at Regus, a multinational in the leasing of office space. Next, she worked in the Sales Support division for a US telecoms company, MCI WorldCom. Her duties included assisting the account managers. Later on, she also became an account manager. Before making the switch to Pereira, Anoek spent several years working for an events agency in The Hague.
E-mail: anoek.braun@pereiraconsultants.com
Telephone: +31 70 75 70 100