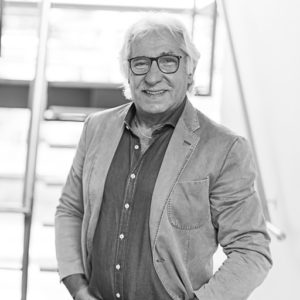 Basil Barsoumian
Basil Barsoumian works as a host for Pereira. He prepares the lunches and provides general services at the office.
'I wanted to keep working after my retirement. Pereira is such a nice firm to work for. The employees are enthusiastic and the atmosphere is very positive. I enjoy helping others. I like preparing lunches and try to accommodate everyone's wishes.'
Working for Pereira since: August 2016
Previous functions: Basil spent 32 years working as a front desk manager at the Bel Air Hotel in The Hague. He was also the owner of Hotel La Ville in The Hague.