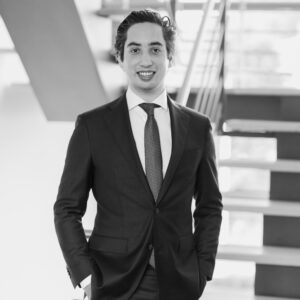 Jorn Konijn
Jorn Konijn works as an experienced consultant at Pereira. As a generalist, he has broad tax knowledge with a focus on mergers and acquisitions (M&A), management and employee participations and (international) payroll taxes.
'I am a team player and I get energy from the personal side of tax advice where emotions play an important role in making tax and financial decisions. This is the case, for example, when designing a management participation plan, where a plan that may or may not be advantageous affects management directly "in their own pockets." The challenge then – in addition to tax expertise – is to also have an eye for the dynamics in the negotiation and the emotions involved so that the process and further cooperation can run smoothly.'
Working for Pereira since: August 2023Educational background: Master's degree in fiscal economics, University of Amsterdam. Jorn is also a member of the Association of Tax Science and network group M&A Professionals The Hague.Previous functions: Jorn gained 4 years of work experience at De Hooge Waerder in Alkmaar as junior tax advisor, 4 years at VanLoman with the last position of Tax Manager and 2 years at Alvarez & Marsal as Tax Manager.
E-mail: jorn.konijn@pereiraconsultants.com
Telephone: +31 70 75 70 100