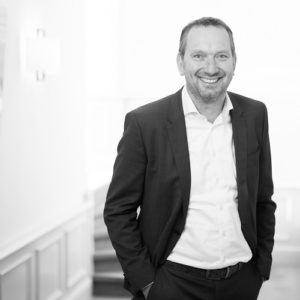 Robert Hoppenreijs
Robert Hoppenreijs has been a partner at Pereira since its formation in 2002. He advises clients on the financial and tax structuring and restructuring of their investments and companies. His field of expertise also includes estate planning, national and international asset structuring (in particular in combination with the United States) and business succession.
'I enjoy working with the team and the client to come up with innovative ideas and solutions. I like the challenge of working on complex tax matters. Clients generally don't just seek tax, legal or financial advice. Emotions also play an important role. As an advisor, I focus on all the different aspects that are involved. I think it's essential to keep asking questions. If I suspect that there's more going on, I won't hesitate to ask the client critical questions. To be an effective sparring partner, you also need to look at the big picture. We make sure that we provide the client with the best advice possible. I also value receiving feedback from our clients.'
Working for Pereira since: early 2002
Educational background: fiscal economics, Tilburg University
Previous functions: Between 1995 and 2001, Robert worked as a tax consultant for PricewaterhouseCoopers. He was also a member of the editorial staff of a leading Dutch tax magazine, Vakstudienieuws. He worked as a lecturer for Tilburg University. During that time, he specialised in business succession and estate planning, and in particular in international asset structures.
E-mail: robert.hoppenreijs@pereiraconsultants.com
Telephone: +31 70 75 70 100