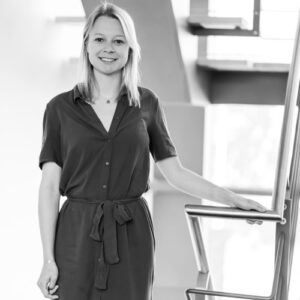 Steffany Mantjes
Steffany Mantjes is junior tax advisor at Pereira. She can be deployed in all areas of tax law, both for issues of entrepreneurs and individuals.
'The nice thing about my work at Pereira is that I can learn new things every day. This allows me to  develop myself continuously. I learn the most from my colleagues. This is because at Pereira we cooperate a lot. Together we look for solutions that fit the client. For optimal advice, next to knowledge also empathy, creativity and solution orientation is of great importance. The combination of these different skills makes my work fun and challenging'.
Works at Pereira since: April 2022
Study background: bachelor's degree in fiscal economics and master's degree in direct taxes, Tilburg University; studying for the three-year NOB professional training.
Previous positions: Steffany was a working student in Deloitte's private client services team in Breda.
E-mail: steffany.mantjes@pereiraconsultants.com
Telephone: +31 70 75 70 100