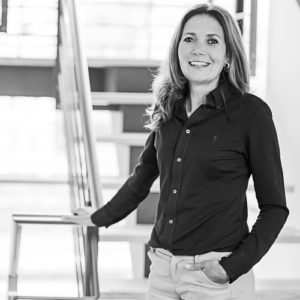 Charlotte van der Molen
Charlotte van der Molen is a personal assistant of Frans Stam.
'I like working for Pereira. The work is varied and I have nice colleagues. It suits me because I am a jack-of-all-trades. I prefer things to be properly organised, arranged and taken care of. At the office, it's part of my duty to see to it that things are organised well.'
Working for Pereira since: July 2010
Educational background: facility management at The Hague University of Applied Sciences
Previous functions: Charlotte worked as an account manager for Kronenburg Promotie & Begeleiding in The Hague and as an office manager for Clinic 28, which is also located in The Hague.
E-mail: charlotte.van.der.molen@pereiraconsultants.com
Telephone: +31 70 75 70 100