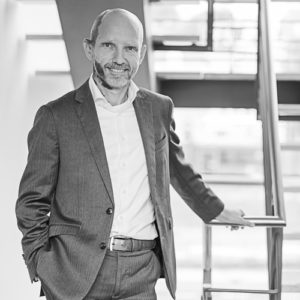 Frans Stam
Frans Stam is a partner at Pereira. He is a tax expert who offers guidance and advice to medium-sized and large companies, and their shareholders. His clients include both national and international organisations. Frans is a managing partner and is also in charge of the day-to-day management of the office.
'I don't consider tax measures a goal in itself, but more as a means to achieve effective solutions for clients. I find the work extremely rewarding. At Pereira, we have a lot freedom to do things as we want. Everyone is given space to manoeuvre and the employees are very driven. The work atmosphere is best described as pleasant and inspiring.'
Working for Pereira since: early 2002
Educational background: fiscal economics, Erasmus University Rotterdam
Previous functions: After completing his studies, Frans worked as a tax consultant for PricewaterhouseCoopers in Rotterdam.
E-mail: frans.stam@pereiraconsultants.com
Telephone: +31 70 75 70 100