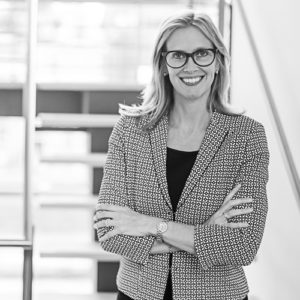 Ineke de Gier
Ineke de Gier works as a senior consultant for Pereira. She works in the family business practice and is an all-round professional.
'Working at Pereira is different every day. Almost every assignment that I work on varies greatly from previous cases that I worked on. I consider it an interesting challenge to constantly seek solutions to different tax problems. The nice thing about Pereira is that you do the work together: it's this team spirit that stimulates us to bring out the best in each other.'
Working for Pereira since: February 2005
Educational background: fiscal economics, Enschede University of Applied Sciences; tax law, Tilburg University (FIT); vocational education at the Dutch Association of Tax Advisors.
Previous functions: Between the year 2000 and 2004, Ineke worked for Loyens & Loeff where she mainly focused on advising family businesses.
E-mail: ineke.de.gier@pereiraconsultants.com
Telephone: +31 70 75 70 100