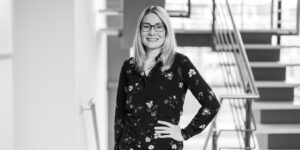 Jessica van Rijn
Jessica van Rijn is the personal assistant of Freek Noordman.
'I am good at planning, arranging and organizing and I like to keep myself busy with different tasks on a day. At Pereira there is a good atmosphere and I work with nice colleagues who help each other when necessary. In short, a very nice organization to work for.'
Works for Pereira since: June 2021
Educational background: commercial economics, Hogeschool Inholland in Den Haag
Previous positions: Jessica worked as a Restaurant Manager and Event Planner at Grand Hotel Huis ter Duin in Noordwijk and as a Restaurant Manager at The Ritz-Carlton in Aruba.
E-mail: jessica.van.rijn@pereiraconsultants.com
Telephone: +31 70 75 70 100