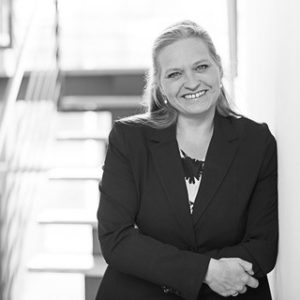 Linde van der Wal
Linde van der Wal works in Pereira's tax returns division. She prepares the corporate tax returns of national and international companies, and files income tax returns for private individuals. She also provides advice on tax matters. Linde was actively involved in setting up Pereira's tax returns division in 2006.
'The clients and wide range of problems that need to be solved make the work diverse. Working for Pereira means there's never a dull moment. New and unexpected things happen all the time. Only a small part of the job actually consists of routine work. This makes my job interesting and intellectually challenging. I also enjoy working with my colleagues and value the company's flexible personnel policy.'
Working for Pereira since: March 2002
Educational background: tax law, University of Groningen; professional education, Dutch Association of Tax Advisors.
Previous functions: Linde began her career in the corporate tax division at PricewaterhouseCoopers. She started working for Pereira as an implementation advisor. In this role, she was mainly involved in advising and implementing restructurings, and setting up national and international structures.
E-mail: linde.van.der.wal@pereiraconsultants.com
Telephone: +31 70 75 70 100