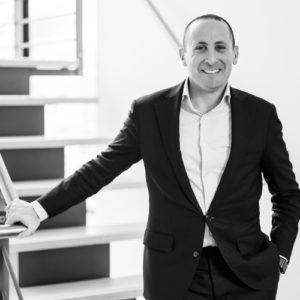 Sander Hekscher
Sander Hekscher is partner at Pereira. He provides tax advice to (multinational) enterprises, investment and private equity funds and to high-net-worth individuals. He has in-depth expertise on Dutch corporation and dividend tax, among others, where this concerns mergers and takeovers, reorganisations, financing and IP structures, often in a cross-border context.
'Part of my work involves analysing – often complex – tax matters. This enables the client to make sound commercial decisions from a tax point of view. Assisting my clients and offering true added value is what it's all about for me. In addition to having the right professional skills, you must also have empathy, be results-oriented and take responsibility. It's inspiring and challenging work.'
Working for Pereira since: April 2016
Educational background: tax law, University of Amsterdam; Australian Taxation program, University of New South Wales, Sydney
Previous functions: After his studies, from 2002 onwards, Sander worked in the general and international tax divisions of Loyens & Loeff, at its Amsterdam and London offices.
E-mail: sander.hekscher@pereiraconsultants.com
Telephone: + 31 (0)70 75 70 100