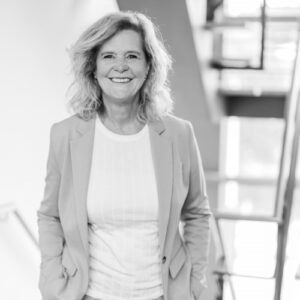 Sandra Charlier
Sandra Charlier is a financial controller for Pereira. She is responsible for the billable hours, invoicing and the accounts receivable.
I've worked for Pereira for 17 years, so everyone within the organisation knows me. I am independent, decisive and a clearly visible face within the organisation. I find it easy to speak to people. I am also seen as a sort of 'memory bank' by my colleagues and clients because I regularly draw their attention to agreements made. I really enjoy my work and being part of our Finance team.'
Working for Pereira since: June 2002
Educational background: junior general secondary education (mavo); upper vocational secondary education in business and administration (meao); diploma in basic accounting and a practical diploma in bookkeeping; certificates in effective credit management and communication styles
Previous functions: Before working for Pereira, Sandra worked as a secretary at Ernst & Young  for [11] years. She then worked part-time as a financial officer in Ernst & Young's international division.
E-mail: sandra.charlier@pereiraconsultants.com
Telephone: +31 70 75 70 100