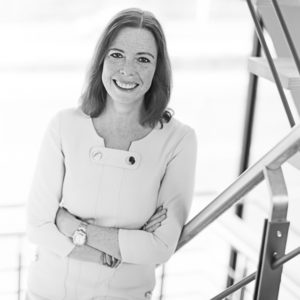 Anne-Marie van Beek
Anne-Marie van Beek is an estate planner and notarial lawyer at Pereira. She advises clients, among others, on matters such as national and international inheritance law, community property law, gift and inheritance tax and other tax matters. Her field of activity also includes the settlement of estates and asset transfers.
'As an estate planner, you are required to have in-depth knowledge of national and international civil and tax law. But being able to deal with other people's emotions and showing empathy are also essential. It's this combination that makes being an estate planner so enjoyable.'
Working for Pereira since: January 2010
Educational background: notarial law, Utrecht University
Previous functions: After obtaining her degree, Anne-Marie worked as an estate planner for Mazars' Estate Planning department in Rotterdam. She also gained knowledge of family law practice while working as a junior civil-law notary. As of 2006, she worked as an estate planner and junior civil-law notary for civil-law notaries in Wassenaar and Leiden.
E-mail: anne-marie.van.beek@pereiraconsultants.com
Telephone: +31 70 75 70 100