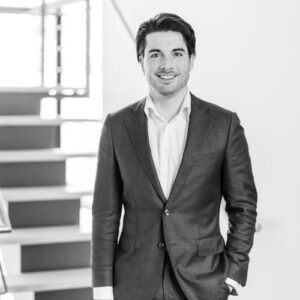 Christiaan van der Wagt
Christiaan van der Wagt is junior tax consultant at Pereira. He advises on various aspects of national and international tax law, particularly in the areas of corporate and income tax. In addition, he is involved in the Estate Planning team.
'At Pereira I get the opportunity to advise clients, ranging from high net worth individuals to corporations, on the full breadth of tax law. For that reason, there is a lot of focus on knowledge, education and creativity. First of all, this keeps my work up to date, diverse and challenging. But at Pereira you are also dealing with the personal contact with your client which builds a relationship of trust. This gives a lot of energy in order to advise your client as well as possible in the field of (complex) tax issues and to make this advice understandable'.
Works at Pereira since: January 2022
Study background: bachelor and master tax law, Leiden University.
Previous positions: Christiaan worked as a working student at KPMG Meijburg & Co. in Amstelveen and at Archipel Tax Advise in The Hague. Before that he did an internship at Baker McKenzie in Amsterdam and was a student assistant at the tax law department at Leiden University.
E-mail: christiaan.van.der.wagt@pereiraconsultants.com
Telephone: +31 70 75 70 100