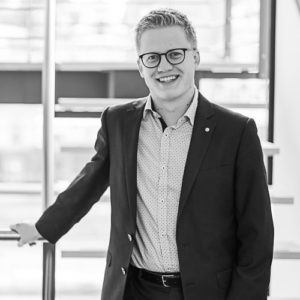 Lars van der Hoorn
Lars van der Hoorn works as a consultant for Pereira. He is an all-rounder who advises on the full spectrum of both national and international tax law.
'Working for Pereira allows me to express my creativity. Firstly, I advise on all aspects of tax law and am not limited to one specific area. At Pereira, we don't offer standard advice but create real connections with our clients. We understand their needs and what is relevant to provide the best possible tax solutions. As such, we are able to offer every client a tailored solution. We work hard to achieve the best possible results, and I thrive in this environment.'
Working for Pereira since: September 2018
Educational background: bachelor's degree in fiscal economics, bachelor's degrees in economics and business administration (major in accounting and finance), master's in accounting and auditing (partly completed), master's in fiscal economics, Erasmus University Rotterdam; graduated with a thesis on the 30% facility among others with a focus on conducted audits, state aid and selective overcompensation. Lars is currently taking the three-year vocational training with the Dutch Association of Tax Advisors.
Previous functions: during his studies, Lars was a working student at EY. He worked in the Tax Accounting & Risk Advisory Services (TARAS) department of the Rotterdam office. Lars worked as a teaching assistant in the second year of the bachelor's in fiscal economics. He was also a working student at Grant Thornton's national practice in Leiden. He worked as an intern for the Corporate Tax Large Companies division of the Dutch Tax and Customs Administration in the Hague. During a two-year period, Lars also served as a volunteer for Stichting Belastingwinkel Rotterdam where he helped persons of limited means to fill in their income tax returns.
E-mail: lars.van.der.hoorn@pereiraconsultants.com
Telephone: +31 70 75 70 100