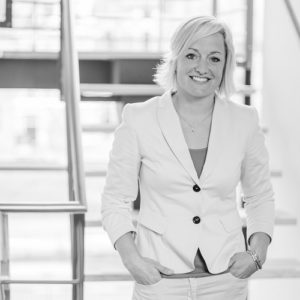 Mirjam van der Kooij
Mirjam van der Kooij is an HR consultant at Pereira. She supports and advises the HR manager with the recruitment, transfers and departures of personnel. She is also responsible for the entire administrative work on matters regarding – recruitment, training, assessments, salaries and pensions. Furthermore, she answers questions from both the company's employees and external parties relating to HR matters.
'During my career, I've come to realize just how important and valuable personnel are to an organisation's success. I have slowly grown into my role. I am a real 'people person'. Pereira appeals to me as an organisation because freedom, personal attention and tailored solutions are key aspects of our contact with our clients. I enjoy being the link between the employees and organisation, connecting people and anticipating the organisation's needs. Maintaining a good balance, vitality and trust are extremely important in my line of work.'
Working for Pereira since: May 2019
Educational background: Leisure Management (higher professional education), Diemen; Occupational and Organisational Psychology Leiderdorp/ LOI; HR training and various HR courses, coaching and education.
Previous functions: Mirjam previously worked as an intermediary for temporary employment agency Randstad, The Hague; a job coach at a sheltered employment service  Dienst Sociale Werkvoorziening, Zoetermeer and as a health and safety officer/ case manager/ internal confidential advisor for SCOPE school group, Alphen aan den Rijn.
E-mail: mirjam.van.der.kooij@pereiraconsultants.com
Telephone: +31 70-75 70 100