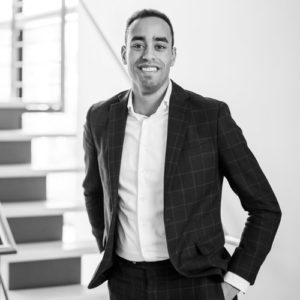 Wilfred Adriaansz
Wilfred Adriaansz works as a consultant for Pereira. He advises on all areas of tax law. Wilfred is also part of the VAT tax team.
'I started studying law because I was interested in researching how society determines what rights people have. I ended up choosing tax law. Although taxes form the foundation of any society, only few people understand the finer points of tax law. What did the legislator mean and intend with a certain tax law? Making complex subject matter understandable and tailoring advice to the client's needs is both challenging and satisfying. There is still so much left to discover and learn. I'm naturally inquisitive, so I feel truly at home working for Pereira.'
Working for Pereira since: January 2020
Educational background: bachelor's and master's degree in tax law (with a focus on indirect taxes), Maastricht University
Previous functions: Wilfred was a working student at Deloitte (turnover tax) and at PWC (customs). He also did an internship at Loyens and Loeff (turnover tax).
E-mail: Wilfred.adriaansz@pereiraconsultants.com
Tel: 070-75 70 100